Player ID: Fox the Ruffian
<=-----=>
-Traits-
Character name: Laura / L-98
Race: Human Chozo Metroid hybrid.
Age: 28
Gender: Female
Height: 6 feet 10 inches
Weight: 225lbd
Appearance: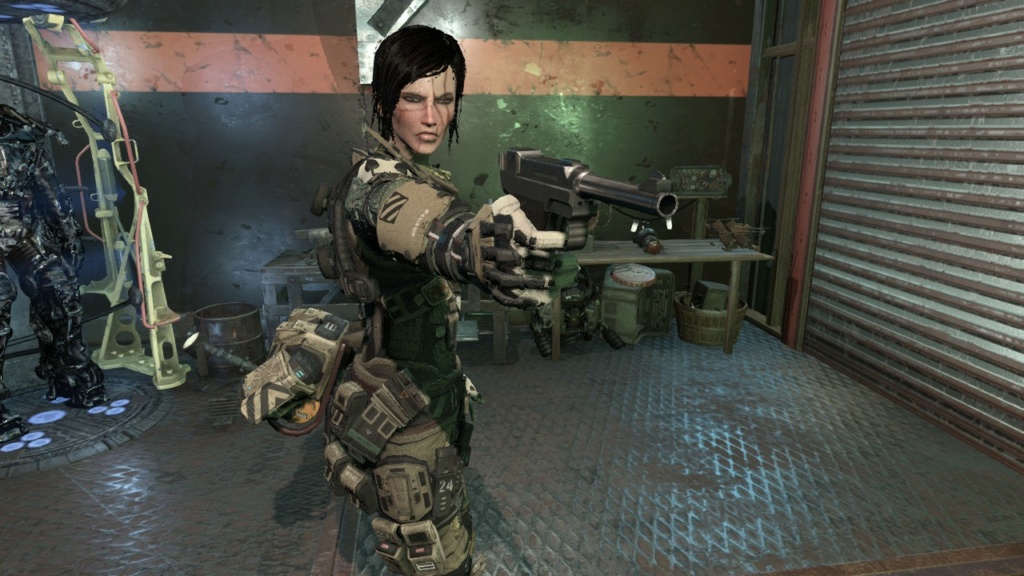 Personality: Irritable, temperamental, mainly since she's completely out of her element.
Strengths: Enhanced strength, durability and speed. Metroid energy drain.
Weaknesses: Cold.
Likes: Cooking, most animals, small social gatherings, stuffed animals.
Dislikes: Being crowded, heights, bad weather.
Known Languages: Standard, Chozo (Can read, but can't write or understand speech.)
<=-----=>
-Affiliation-
Faction/Organization: None
Alignment: Chaotic neutral (Subject to change)
<=-----=>
Character History: Being a clone of Samus Aran, enhanced for combat by the rogue elements of the Federation, Laura has been pretty much fighting non-stop since her late teenage years. Though she may be an accomplished warrior, she didn't get much in the way of social development, which caused her to become antagonistic, arrogant and spiteful. However, when her team lost to a group of highly dangerous fugitives, a desire for freedom
Now that she's free of her servitude for a master that never cared for her, Laura's entire perspective on the world around has been forcefully shifted. Her biggest goal, is to free the rest of her sisters so that they don't have to be gunned down like she almost was, but for the moment, she needs to learn to fit in with the people she meets...